I ran into some problems with the ECU seeing a short with my initial setup of adding led strip to the trunk. This caused the all interior lights not to function.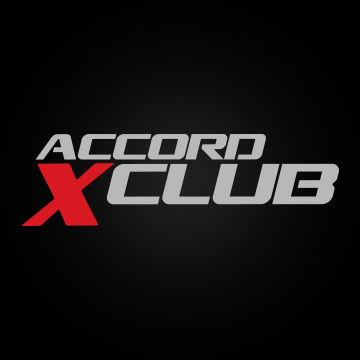 Yellow Lamin-X fog covers and Akasaka spoiler added today. Subtle but that's how I like it...
www.accordxclub.com
So how do you upgrade the lighting while still maintaining the factory on off of the door and trunk switches? This will go over everything you need, most can be found at local stores. While this write up I used the trunk as the example, it should work with whatever source you want to mimic, by simply changing the trigger wire which we will get into. Because of this I am not going to go directly into how to run all the wires ect as this would be different depending on where you adding them.
Well the factory ECU obviously does not like it when you tap the power source for any additional lighting. So we need to tap a different power source for the leds. You also need a constant on as you want the light to go on and off with whatever trigger source you choose ie dome lights, trunk, ect. The first thing you need to do is to run your power wire to the location you need from the fuse box under the steering wheel. Using a low profile add a fuse tap a constant on source (Both #19 and #20 were open and constant on in my car). Here I added a 5amp fuse which probably is not needed how I wired it, but will show you how to do this two different ways. The way I did this, because already had the parts in my garage from other projects, was to wire a female cigarette adapter to this constant on fuse and used a simple extra dual port usb car charger I had. Since the car charger already has a built in fuse, its probably not needed, but if adding an additional socket in the future, you wont have to pull it to change the fuse.
https://www.staples.com/the-install...w3XWhRZvGq1UqUoYS7990MNqlQ3az8oBoCJiwQAvD_BwE
Alternatively you can also simply wire something like this instead. You should definitely use a fuse with your add a fuse when going this route.
Amazon.com: DAMAVO YM1236 Panel Dual USB Car Charger Socket Power Outlet with Cap, Dual Port 12V-24V Quick Car Charger, for Cars, Bus, RV, Boat, Automotive Marine ATV Truck Golf Cart (Surface Mount Installation): Electronics
==
This is all providing your using a standard light rope, that pretty much all have usb connectors. If not wire your power source appropriately to your application. Ive also included a video in the original thread link that shows how to turn old usb wire into a power cable/ unisex usb connector
Now dont wire the two of these together just yet. We need one more part to get this to work properly. The interior lights are all negatively switched. Meaning they have constant power and the negative is used to as the trigger. What we need is to turn that negative power source into a pos trigger source. For that we use a basic square car relay or SPST relay. If you cant find this you can get an SPSD relay which is basically the same but with an extra center pin. Basically this relay is just an on off switch.
Your negative in wire will be the wire coming from the trigger source you are trying to emulate, in this case the trunk wire. I used a simple t -tap on this and ran the wire up to the front/relay.
Your going to want to set the relay up like this:
I should not matter if you use 85 and 30 or 86 and 30 as your 12v in. Using some blue terminal disconnects, attach the two 12v+ wires to the constant 12v on you wired in slot #19 or #20 if your using my examples. I used a butt connector to bring the two wires together and then added an additional lead wire to the other end for connecting to the relay(so it looks like the letter Y). Your negative trigger wire is going to the opposite side, so if you used 85 and 30 like in the video, your negative trigger wire is going to post 86. At this point you have one post left open, 87. This is where your going to connect your power adapter to for 12v+(either the cig or usb adapter). So in this configuration, power is only being sent to the adapter when the trunk, or other source you tapped for the trigger, is opened/on. The relay is basically just an on off switch, as mentioned before.
Now lets say you want a manual override to turn these new lights on whenever you want. Grab yourself a rocker switch, anyone with three prongs you like will do.
Now you have three prongs: a ground, 12v in, 12v out. Your going to want to grab another add a fuse and tap a key on source for this. #45 works if your not using it, i used #4 which already has a 10amp and added a 3amp to the line for the switch. Your output wire on this switch will go to your wires attached to post 87. This will send power to your adapter whenever you want, bypassing the signal from the negative wire. I added the switch to an empty slot where the traction control button is. You will have to sand down and modify the middle to get the switch to fit.
So this should work for basically any where you want to add a light source. I have no afterglow on mine but its wired slightly different because I used a positive activation switch as well before realizing it was negatively switched. Since i already had it wired in, and this project fought me every step of the way(three rocker switches the first two were defective), I decided just to leave it in. If your having problems with your leds glowing even when off let me know and I will add that to the install here.
The picture with the tr4 module is the pos on switch I used. Basically its the same as the relay, green being the activation, yellow is the 12v in blue is the 12v out. Since having this wired already I simply attached the 12v out from the relay to the green activation wire. LMK if you have any questions that i can be of assistance with.